Midland College students "Build Their Own Succulents" as they return to campusSeptember 11, 2020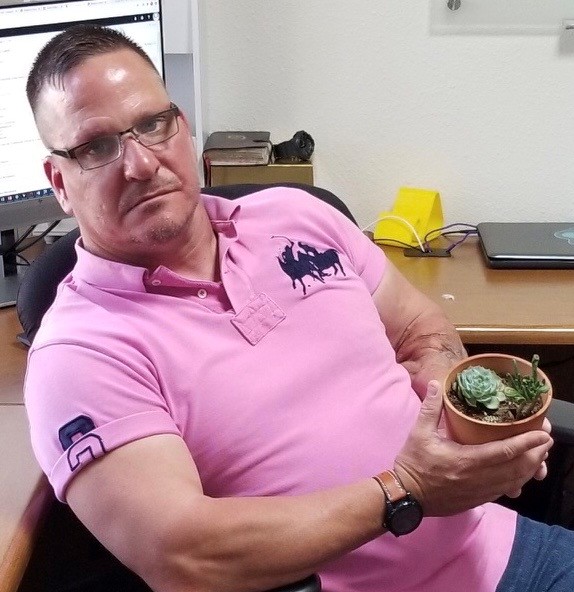 Winter weather may soon head to West Texas, but Midland College (MC) students have already started to invite spring inside. Students who participated in the back to school virtual 'Build Your Own Succulent' event received a kit that contained everything needed to create their succulent arrangement.
Thanks goes to Clark Garden Company owner and master gardener Jessie Clark, who volunteered to give a presentation on succulent care and sourced the gift boxes that went to students with planters, soil and succulents ready to arrange. The event was an educational outreach on behalf of the Permian Basin Master Gardeners.
"Student Activities Coordinator Taneekwa Hurdle has done an incredible job of engaging students on campus creatively with social distancing guidelines," Clark said. "I was honored for the opportunity to take part!"
Student Jason Reeves participated in the event. He is a drafting and welding major and also works as a residence hall manager on campus.
"I attended the event because I like green and growing things and thought it would be fun to attend," Reeves said.
The 'Build Your Own Succulent' event is just one of a series of student engagement events planned for the fall. For information about upcoming student events, contact Taneekwa Hurdle
MC Public Information Office

The Public Information Office is responsible for the overall development of messages that help promote Midland College. This includes preparing and distributing news releases, news advisories and public service announcements for radio, television, newspapers and social media.

Allison Fine Arts Building, Room 141

Midland College, 3600 N. Garfield

Midland, Texas 79705

(432) 685-4556

Welcome

Midland College has many programs and options for our students. If you are investigating the opportunities we offer, our Welcome Center is the perfect place to receive general information.