Midland College to award numerous scholarships for energy-related courses/programsJuly 01, 2019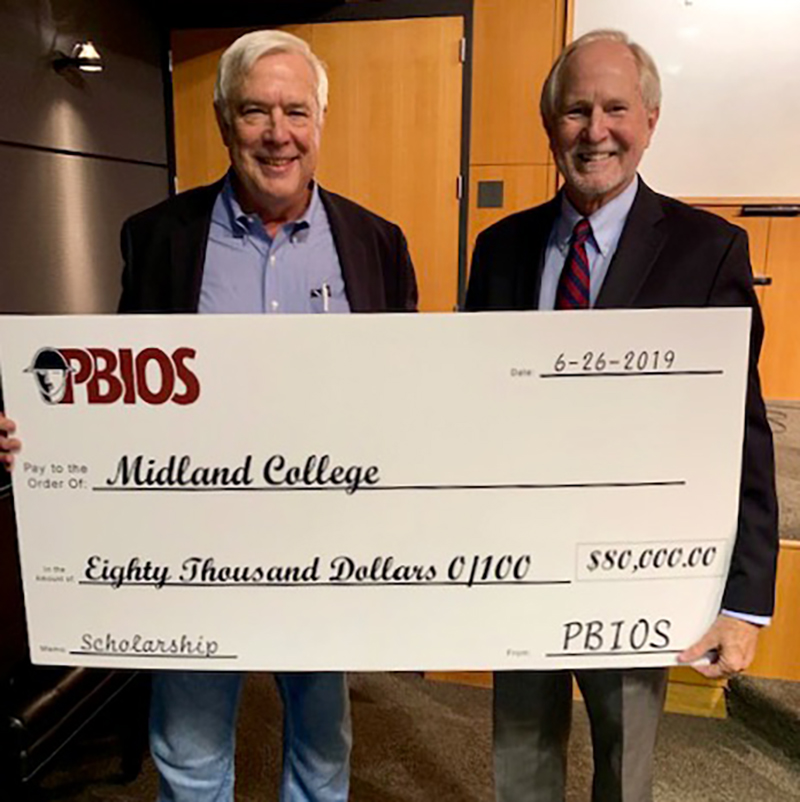 Over the past few months, several organizations and businesses have generously donated a total of over $100,000 to Midland College (MC) for scholarships to be awarded to students enrolled in energy related courses and programs. These include donations from the Permian Basin International Oil Show (PBIOS), the Permian Basin Association of Pipeliners, Chevron, Chevron Retirees and Occidental Petroleum.
"We are so appreciative of these scholarship donations," said Erin Casey-Richardson, associate director of scholarships at Midland College. "They will be used for the 2019-2020 academic year to be awarded to students pursuing degrees and certificates in energy-related programs such as Engineering, Welding, Diesel Technology, Transportation Training and Energy Technology. Eligible students enrolled in these classes will receive between $2,000 and $3,000 each semester during the 2019/2020 academic year."
MC officials explained that in addition to the programs listed above, some of the funds will be used for scholarships for short-term continuing education classes administered by the college's Workforce Education Continuing Education department such as Risk Management courses that are taken by employees working in the energy industry.
Students interested in scholarships for college credit courses should visit www.midland.edu/scholarships or call (432) 685-4526 for scholarship application information. Continuing Education students should call (432) 681-6335.
Photo: Steve Castle, former board president of the Permian Basin International Show, presents a check for $80,000 from PBIOS to Dr. Steve Thomas, Midland College president.
MC Office of Institutional Advancement

Pevehouse Administration Building, Room 141

Midland College, 3600 N. Garfield

Midland, Texas 79705

(432) 685-4556

Welcome

Midland College has many programs and options for our students. If you are investigating the opportunities we offer, our Welcome Center is the perfect place to receive general information.