Midland College hosts collegiate registrars and admissions officersApril 20, 2023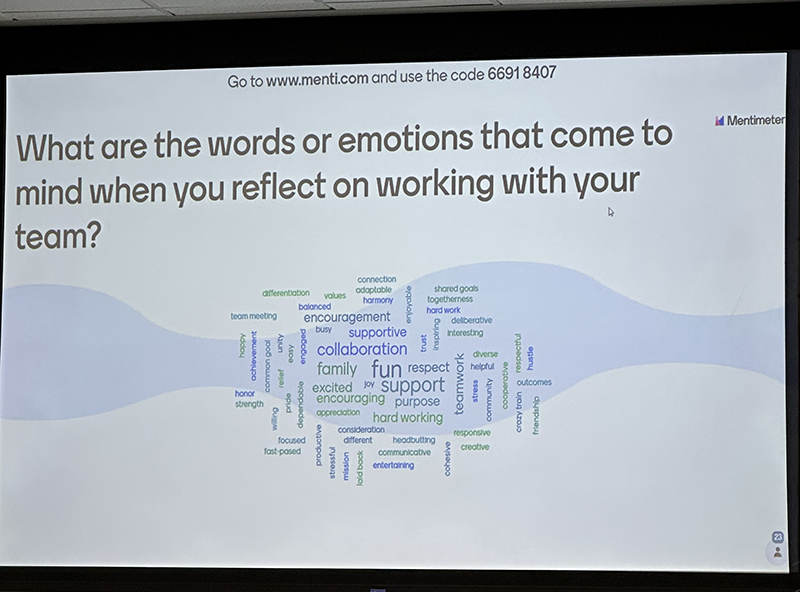 On Tuesday, April 18, Midland College (MC) hosted the West Texas Association of Collegiate Registrars and Admissions Officers (WTACRAO) in the Scharbauer Student Center Carrasco Room. Dr. Deana Savage, MC special advisor to the president, delivered the welcome address.
Colleges and universities represented during the meeting were Amarillo College, Hardin-Simmons University, Howard College, Midland College, South Plains College, Texas Tech University, West Texas A&M University and Western Texas College. During the one-day workshop, Dr. Lee Grimes, MC dean of Instructional Support Services, and Dr. Will Torres, director of the MC Teaching & Learning Center, led discussions and activities for "growing a powerful team." Participants also shared recruitment trends and tips.
MC Office of Institutional Advancement

Pevehouse Administration Building, Room 141

Midland College, 3600 N. Garfield

Midland, Texas 79705

(432) 685-4556

Welcome

Midland College has many programs and options for our students. If you are investigating the opportunities we offer, our Welcome Center is the perfect place to receive general information.