Midland College Diesel Technology student is first person to enter national apprentice/co-op programApril 20, 2023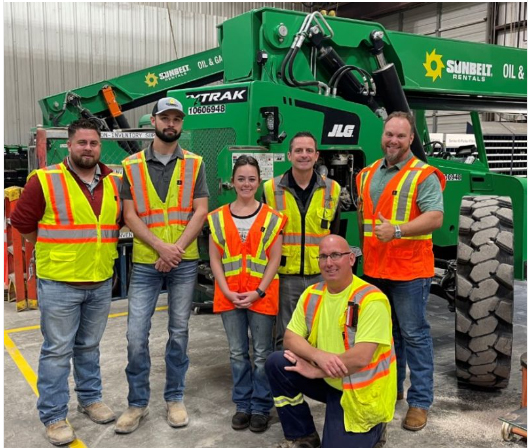 Current Midland College (MC) Diesel Technology student Jessy Hillis is the first person in the nation to enter the Sunbelt Rentals Specialty Technician Apprentice/Co-Op program. With over 1,200 locations in the United States, Sunbelt provides expertise and reliable equipment for the energy industry, including generators, cooling trailers, light towers and more.
Hillis is currently completing her first year in the MC Diesel Technology program.
"Jessy is detail-oriented, and she quickly learned the principles and systems used in the industry," Erick Gutierrez, MC Diesel Technology program chair, said. "She also excelled in hands-on applications on a wide variety of industry-standard machines and equipment. I have no doubt that she will do well during her apprenticeship with Sunbelt and beyond.
"Sunbelt is already calling her the 'poster child' for their national co-op program. When they posted her picture on Linked-In with some of the members of Sunbelt's Permian Basin team, the post received over 1,000 comments welcoming her."
Photo - Jessy Hillis (center) with employees of Sunbelt Rentals Branch #425, 2611 E Interstate 20 in Midland.
MC Office of Institutional Advancement

Pevehouse Administration Building, Room 141

Midland College, 3600 N. Garfield

Midland, Texas 79705

(432) 685-4556

Welcome

Midland College has many programs and options for our students. If you are investigating the opportunities we offer, our Welcome Center is the perfect place to receive general information.