'12 Rules for Life' by Dr. Jordan Peterson Tuesday, April 14, 2020
7:00 PM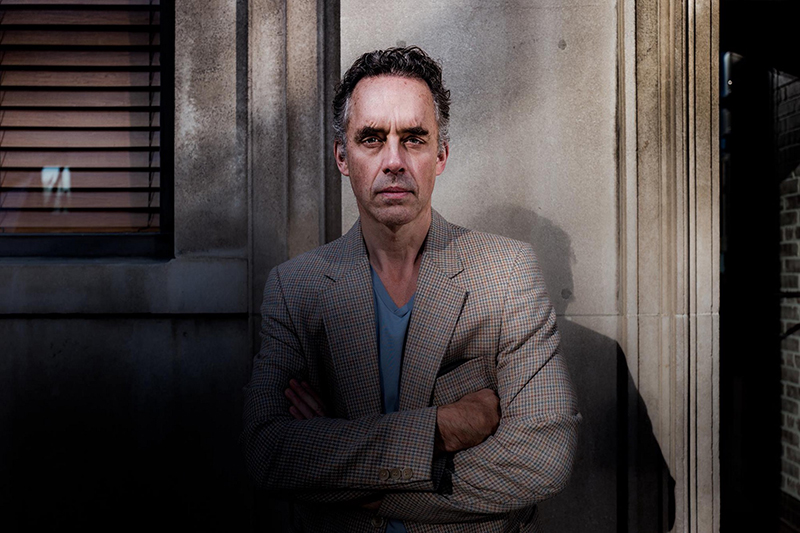 Join the Midland College Foundation and the Davidson Distinguished Lecture Series for this powerful live presentation by life-changing clinical psychologist, cultural critic and professor of psychology Dr. Jordan Peterson. 
The event is FREE; tickets are not required for General Admission seating.  For information about preferred seating opportunities, call the Midland College Foundation at (432) 685-4526 or email Rebecca Bell, rbell@midland.edu
About Dr. Jordan Peterson
Dr. Jordan B. Peterson is a professor of psychology at the University of Toronto, a clinical psychologist and the author of the multi-million copy bestseller 12 Rules for Life: An Antidote to Chaos
Raised and toughened in the frigid wastelands of Northern Alberta, Dr. Peterson has flown a hammer-head roll in a carbon-fiber stuntplane, piloted a mahogany racing sailboat around Alcatraz Island, explored an Arizona meteorite crater with a group of astronauts, built a Native American Long-House on the upper floor of his Toronto home, and been inducted into a Pacific Kwakwaka'wakw family. He's been a dishwasher, gas jockey, bartender, short-order cook, beekeeper, oil derrick bit re-tipper, plywood mill laborer and railway line worker. He's taught mythology to physicians, lawyers and businessmen; worked with Jim Balsillie, former CEO of Blackberry's Research in Motion, on Resilient People, Resilient Planet, the report of the UN Secretary General's High Level Panel on Global Sustainability; helped his clinical clients manage the triumphs and catastrophes of life; served as an advisor to senior partners of major Canadian law firms; penned the forward for the 50th anniversary edition of Aleksandr Solzhenitsyn's The Gulag Archipelago; lectured to more than 250,000 people across North America, Europe and Australia in one of the most-well attended book tours ever mounted; and, for The Founder Institute, identified thousands of promising entrepreneurs, in 60 different countries.
With his students and colleagues, Dr. Peterson has published more than a hundred scientific papers, advancing the modern understanding of creativity, competence and personality, while his now-classic book, Maps of Meaning: The Architecture of Belief (released in June 2018 as a now bestselling author-read audiobook) transformed the psychology of religion. He was nominated for five consecutive years as one of Ontario's Best University Lecturers, and is one of only three profs rated as "life changing" in the University of Toronto's underground student handbook of course ratings.
In 2016, shortly before the publication of 12 Rules, several of Dr. Peterson's online lectures, videos and interviews went viral, launching him into unprecedented international prominence as a public intellectual and educator. His work, public postings and discussions are featured at:
Dr. Peterson's classroom lectures on mythology and the psychology of religion, based on Maps of Meaning , were turned into a popular 13-part TV series on Canadian public television's TVO. Malcolm Gladwell discussed psychology with him while researching his books; Norman Doidge, author of The Brain that Changes Itself, wrote the forward to 12 Rules; and bestselling thriller writer Gregg Hurwitz employed several of his "valuable things" as a plot feature in his #1 international bestseller Orphan X.
With his colleagues, Dr. Daniel M. Higgins and Dr. Robert O. Pihl, Dr. Peterson has also produced two online programs to help people understand themselves better and to improve their psychological and practical functioning. The newest of these, UnderstandMyself, provides its users with detailed information about their personalities based on work he published with his students. Tens of thousands of people now know themselves better, as a consequence of completing this 15-minute program. His original self-analysis program, the Self Authoring Suite, (featured in O: The Oprah Magazine, CBC radio, and NPR's national website), has helped over 200,000 people resolve the problems of their past, rectify their personality faults and enhance their virtues, and radically improve their future.
Dr. Peterson has appeared on many popular podcasts and shows, including the Joe Rogan Experience (#877, #958, #1006), The Rubin Report (12 Rules for Life: An Antidote to Chaos, Free Speech, Psychology, Gender Pronouns), H3H3 (#37), and many more.
Location

Al G. Langford Chaparral Center
3600 N. Garfield
Midland, TX



Contact

Rebecca Bell
(432) 685-4556
rbell@midland.edu

MAP
Apply to MC Now
Thank you for choosing Midland College! If you are here to collect a few credits, take courses to transfer, or here to start a new career, we welcome you.