Energy, Transportation and Industry CareersJune 26, 2020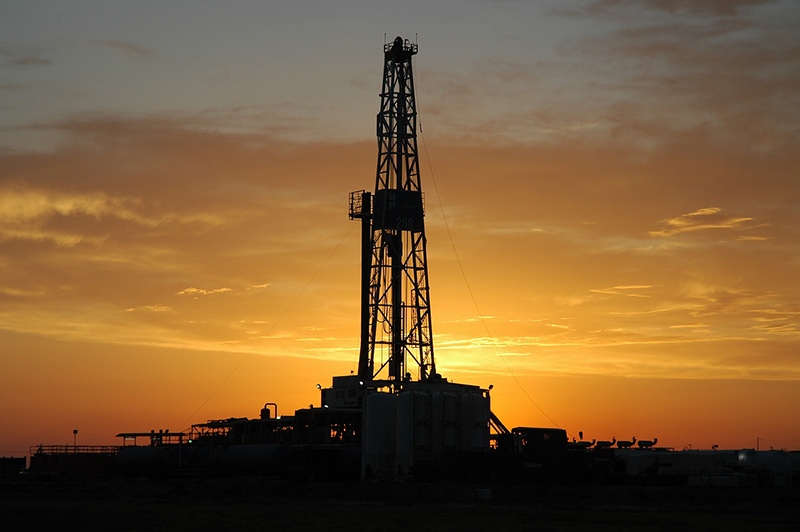 If you are interested in pursuing a technical career in rapidly growing areas, Midland College can get you started on your path to success with an associate degree or certificate in one of the many programs that center around the energy, transportation and industry career field. Pete Avalos, MC department chair of Automotive, Diesel and Energy Technology answers some frequently asked questions.
1. What are examples of energy careers?
Much of it depends on which sector of oil and gas one is in, such as exploration, drilling, completion, production or processing.
Examples of energy careers in these areas would include, but not limited to:
Engineering—All disciplines
Instrumentation and Control Technician
Production Technician (Pumper or Lease Operator)
Survey Technician
Engineering Technician
Geographical Information Systems Mapping Technician
Oil Well Drilling Technician
Production Scheduler
Water and Wastewater Treatment Technician
Occupational Health and Safety Technician
Gas Plant Operator
Refinery Technician
Facilities Technician
Electronics Technician
Mud Logging Technician
Electrician
Environmental Technician
Electric Line Technician
Heavy Equipment Operators
Diesel Technicians
Supply Chain/Distribution
Warehouse Technician
Shipping and Receiving
Forklift Operator
2. What are examples of jobs in transportation?
Examples of jobs in transportation would include, but not limited to:
Truck Driver
Equipment Operator
Diesel Technician
Shop Foreman
Shop Supervisor
Dispatcher
Fleet Manager
Logistician
Materials Control Manager
Operations Manager
Materials Handler
Production Scheduler
Inventory Control Manager
3. How much independence would I have if I chose a career in an Energy, Transportation and Industry field?
That would depend on one's role. If a person is a direct hire for a company, one would most likely have a regular work schedule working 40 hours a week and possibly having to work overtime depending on workload. Many jobs in these industries require individuals to work independently in a field setting which means that a person must drive to a remote location and perform a repair or perform an analysis on a piece of equipment by himself or herself.
4. Why should I take college courses for a job in this area? Can't I just get an entry-level job and learn while I'm earning money?
Taking college courses in these areas provide individuals with a sound technical foundation; moreover, individuals will also learn the soft skills and critical thinking skills required to not only be a good employee, but also be a good co-worker. The college courses are reviewed by industry professionals so that the skill taught at Midland College are the same skills that businesses seek when hiring. Most companies will also offer higher pay for individuals who have received technical training from a college, technical school or university.
You can get an entry-level job and learn while earning money, but advancement or pay increases may be limited due to a lack of foundational knowledge.
5. What are important skills for someone wanting a career in this area?
Important skills for someone to have are
Technical/Mechanical Skills
Soft Skills
Communication Skills (Oral and Written)
Critical Thinking Skills
Problem Solving Skills
Organizational Skills
Ability to work in a team
6. Is there job security in this career area?
There is job security in these career areas because of the diversity of companies and types of jobs in this area.
7. What is the employment outlook like in these career fields? How much demand is there for people in this area?
As the price of oil increases, employment in many service oriented companies are looking up.
There is still a high demand for individuals with good technical, mechanical and problem solving skills.
8. What are examples of Midland College programs in Energy, Transportation and Industry? How long do I have to attend school to complete the programs?
Programs in the Energy, Transportation and Industry are as follow:
Air Conditioning, Heating & Refrigeration
Automotive Technology
Aviation Maintenance Technology
Collision Repair
Diesel Technology
Energy Technology
The length of time to complete an Associate of Applied Science in one of these programs is two years for a student attending fulltime. Certificate programs take approximately one year to complete for full-time students.

9. Does Midland College offer any energy certifications in this area?
There are two certificates offered in the Energy Technology program:
Energy Technician Certificate
Petroleum Energy Technician Certificate
10. What are the major areas of growth in Energy, Transportation and Industry?
Major areas of growth in Energy, Transportation and Industry are as follows:
Oil and gas automation and instrumentation
Residential and commercial heating and air conditioning
Diesel field service technicians
Heavy equipment diesel technicians
11. What trends in the field would be most likely to affect someone just entering this career now?
The lack of experience is the main thing affecting someone just entering any career. Having college training will help offset some of the lack of experience because individuals will at least have a good sound foundation and knowledge in that area.
12. How can I assess whether or not I have the skills needed for a position in this area?
Individuals can meet with one of Midland College's career advisors to determine what one's skills and interests may be.
13. What is the typical entry-level salary in this area? What are the salary ranges for higher levels in this occupation?
Entry-level salary for a service technician in this area may range from $12-$22 per hour depending on the individual company.
Salaries can reach up to six figures in these occupations.
MC Public Information Office

The Public Information Office is responsible for the overall development of messages that help promote Midland College. This includes preparing and distributing news releases, news advisories and public service announcements for radio, television, newspapers and social media.

Allison Fine Arts Building, Room 141

Midland College, 3600 N. Garfield

Midland, Texas 79705

(432) 685-4556

Welcome

Midland College has many programs and options for our students. If you are investigating the opportunities we offer, our Welcome Center is the perfect place to receive general information.