Midland College Online Spanish Courses Allow Student To Retain More Of The Language February 04, 2019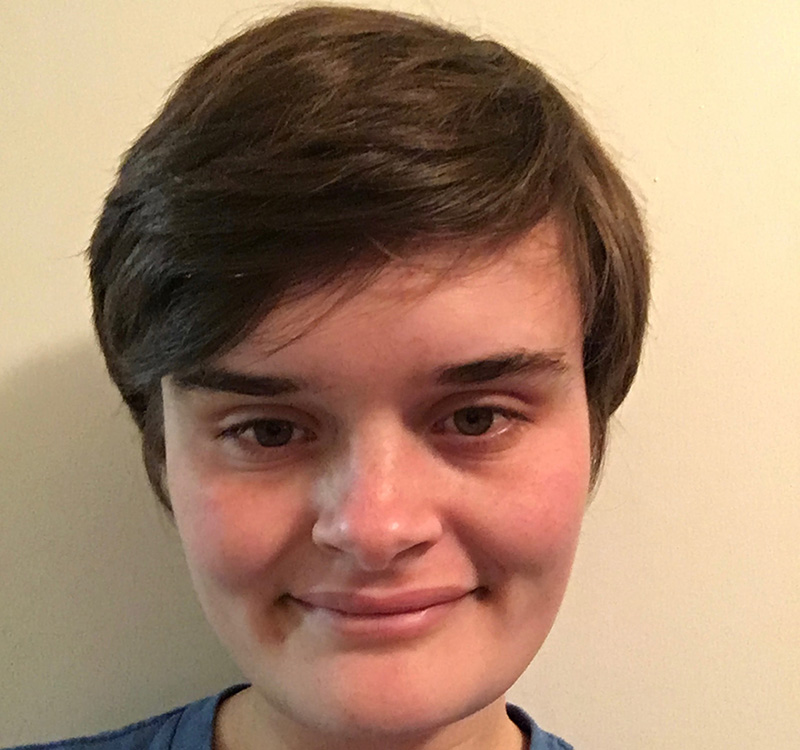 Victoria Tankersley used to be intimidated by foreign language courses until she found her foreign language home taking online Spanish courses at Midland College (MC). "I have taken Mandarin and French courses and it was incredibly difficult for me," admitted Tankersley. "The professor would rush through so many different concepts in one lecture while speaking in that particular language so I could not retain a lot."
Tankersley currently attends UT Austin. She visited her academic counselor and learned MC's online Spanish classes transfer toward her degree in Human Dimensions of Organizations. "I did not grow up knowing Spanish and I was homeschooled so I did not have a language requirement," explained Tankersley. "MC online Spanish classes gave me confidence. The courses are relaxed; they allow me to do my work in chunks, which also gives me a lot of flexibility. I work full-time and MC's online courses allow me to sit sat down and get a lot of Spanish done when I can."
Tankersley completed quizzes, labs and a midterm and final. All students in her class could take practices quizzes before taking the real, timed quizzes. "I really love MC language courses because you have so many opportunities to learn without being pressured," said Tankersley. "The practice quizzes are a great example of these great learning opportunities." Labs required Tankersley to speak Spanish and make a recording for her professor to grade her speaking skills. Finally, a program called "ProctorU" watched her take her tests to make sure she did not use any supporting materials.
Throughout the course there was a discussion board where Tankersley could communicate with classmates. Whenever she had a question she would email her professor who would respond within 24 hours. "I emailed my professor a lot," said Tankersley. "She was very quick to respond which allowed me to keep learning."
One of the supposed cons of online learning is that students can procrastinate and work can sneak up on them, but Tankersley has a system. "I would say I am pretty organized," said Tankersley. "I take a piece of paper and mark what is due and what I have done that day, then I have a large calendar where I write deadlines to give me an idea of what I have due."
Tankersley tries to take half of her courses at UT online, so she is no stranger to this format. She has the following advice for those considering online courses. "I highly recommend online courses," said Tankersley. "The ability to learn at your own pace is invaluable. Plus, you do not get bogged down in lectures that can take up a lot of your time. Take a chance, take an online course, learn something new on your own time."
Tankersley has finished Spanish one at MC. "I had such a good experience with Spanish one, that I signed up for MC's Spanish two and Spanish three online as well," said Tankersley.
When Tankersley graduates she wants to start a career in Human Resources. Learning Spanish at MC will directly impact her day-to-day job. "Spanish will help me a lot when communicating with people," said Tankersley. "I hope to stay in Texas and there are a lot of Spanish speakers here, so my online Spanish coursework at MC will help me stand out. "
MC Public Information Office

The Public Information Office is responsible for the overall development of messages that help promote Midland College. This includes preparing and distributing news releases, news advisories and public service announcements for radio, television, newspapers and social media.

Allison Fine Arts Building, Room 141

Midland College, 3600 N. Garfield

Midland, Texas 79705

(432) 685-4556

Welcome

Midland College has many programs and options for our students. If you are investigating the opportunities we offer, our Welcome Center is the perfect place to receive general information.