Registration for MC Chaparral Basketball Summer Camps for Boys and Girls Wednesday, May 15, 2019
All Day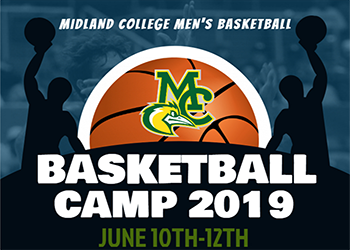 The MC Men's Basketball Program will be hosting a basketball skills camp on June 10th-12th and  would like to invite you to enroll your child/children
More information about this year's camps ...
Location

MC Physical Education (PE) Building
3600 N. Garfield
Midland, TX
432-682-4378


Contact

Kevin Rice
(432) 685-4578
krice@midland.edu

MAP
Apply to MC Now
Thank you for choosing Midland College! If you are here to collect a few credits, take courses to transfer, or here to start a new career, we welcome you.