Constitution Day Celebration - FREE Ice Cream! Thursday, September 16, 2021
11:00 AM - 1:00 PM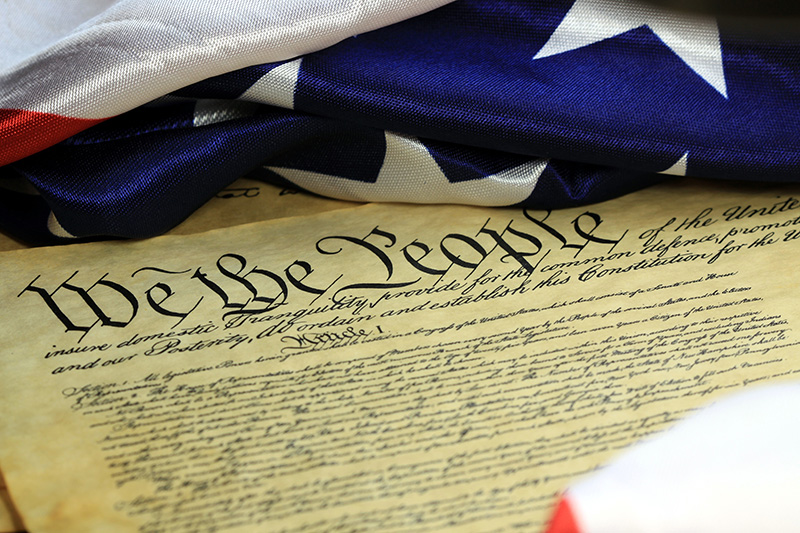 On September 17, 1787, our Founding Fathers signed the most influential document in American history, the U.S. Constitution. Two hundred and thirty-four years later, Midland College (MC) is celebrating what that living document means for our community.
On Thursday, Sept. 16 from 11 a.m.-1 p.m. MC will treat students to free ice cream in the breezeway of the Marie Hall Academic Building. There will also be a constitutional scavenger hunt to commemorate the day.
"Constitution Day is always a great way to introduce students to their civic responsibility," Ginger Schantz, MC Government Instructor said. "We study the constitution in class, but a lot of us take what it says for granted. It is our goal to help make students aware of the nuances of the Constitution; after all it stands for democracy,  Our democracy makes us unique and drives everything we do as a nation."
MC Government classes empower students to take on the role of an active and involved citizen.  Not only do government classes present an opportunity for students to discover the basis for democratic government, but also providee exposure to diverse perspectives and ideas that are essential to understanding our country and the world. The faculty strive to make the material relevant by linking the structure and processes of government to current events and contemporary concerns.
With an emphasis on citizenship, reading, writing and critical thinking, MC Government courses prepare students with the necessary skills to be successful anywhere.
Location

Marie Hall Academic Building
3600 N. Garfield
Midland TX



Contact

Ginger Schantz
(432) 685-5563
gschantz@midland.edu

MAP
Apply to MC Now
Thank you for choosing Midland College! If you are here to collect a few credits, take courses to transfer, or here to start a new career, we welcome you.