West Texas Symposium of History Saturday, April 02, 2022
9:00 AM - 3:00 PM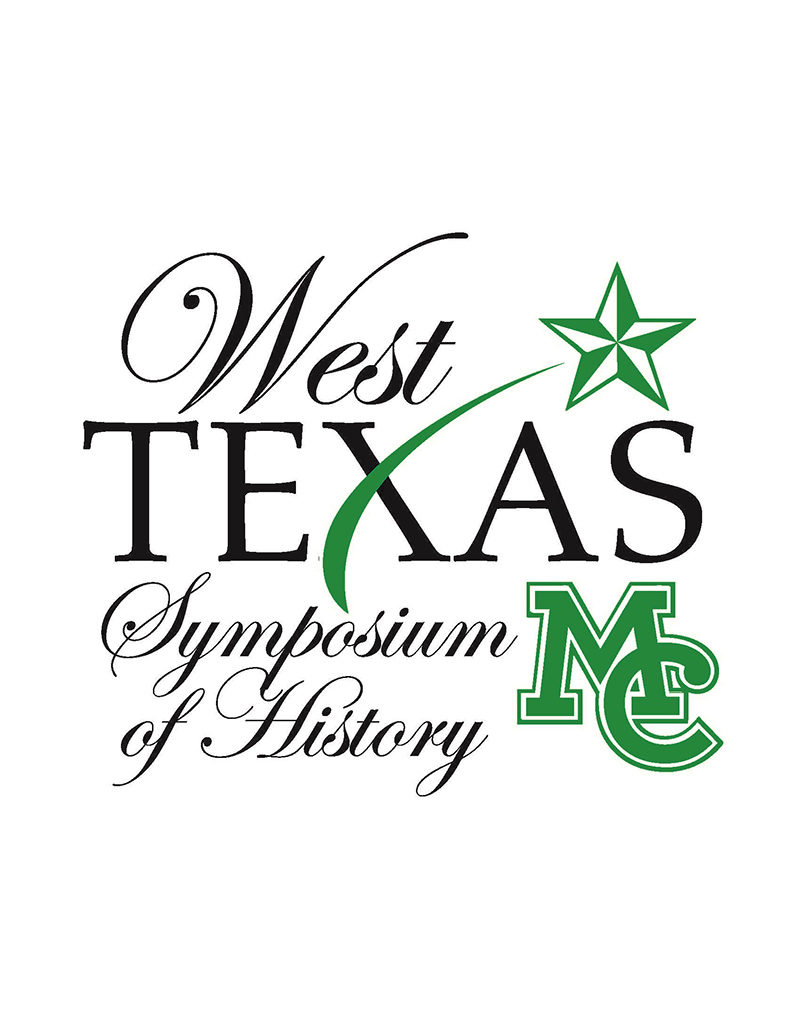 The annual West Texas Symposium of History covers subjects in a historical perspective and showcases community college and lower division branches of Texas universities faculty and students, as well as graduate students.  Presentations include traditional history, literature, archaeology, philosophy, political science, art and the teaching of these areas.
"We are excited about the agenda for this year's symposium, as the topics are diverse and cover aspects of history that may not be familiar to many," said MC Henry Chair of History Dr. David Hopkins, who also serves as event coordinator. "
Symposium participants will be able to ask questions and participate in discussion following each presentation.
The symposium and accompanying West Texas Journal of History are made possible through a generous endowment by Paula and Jim Henry. 
9:00-9:30 a.m.  - Symposium Registration (Marie Hall Atrium, light breakfast provided)
9:30-9:35 a.m.  - Opening Remarks (Dr. David P. Hopkins, Jr., Henry Professor of History at Midland College)
9:35-10:10 a.m. - Megan Miner (Texas Tech University), Creation of a Mythos: The Cultural Impact of Mexican Lynching Victims
10:10-10:50 a.m. - Kenna Archer (Angelo State University), Dog Days and Cat Naps: A Brief History of Keeping Cool in Texas
10:50-11:20 a.m. - Kirbi Kelley-Diaz (West Texas A&M University), Costly Articles of Adornment:" The Substitution, Economy, and Morality of Food, 1880-1920
11:20 a.m.-12:00 p.m. - Marisol Tarin (Midland College), The Fate of El Paso: The Battle Between Economic Advancement and Historic Preservation
Dr. Terry Gilmour is serving as her advisor for this project
12:00-1:30 p.m. - Lunch (Marie Hall Atrium) - Feel free to browse the Honors Project Poster Session located in 105 Marie Hall!
1:30-1:40 p.m. - Presentation of Honors Awards (Dr. Terry Gilmour)
1:40-2:10 p.m. - Jadon Montgomery (Midland College), The History of Maps of the Permian Basin
Professor Michael Makowsky is serving as his advisor for this project
2:10-2:50 p.m. - Helen Johnson (Texas State University), The Bankhead Highway - Texas: Good for Small Towns in West Texas?
2:50-3:00 p.m. - Closing Remarks (Dr. David P. Hopkins, Jr.)
History & Government Honors Student Poster Presentations

Each year, the West Texas Symposium of History presented by the Henry Foundation) invites honors students in both history and government at Midland College to participate in poster presentations. These posters are an opportunity for MC students to showcase their research skills and pursue their academic interests as they gain a deeper understanding of various political and historical topics. In addition to the physical projects that these students create, they must have a conversational knowledge about their topic, discussing it with MC professors, students, and community members.
This year's prizes are as follows:
1st place - $500.00
2nd place - $250.00
3rd place - $100.00
Honorable Mention - $50.00
We hope that you can attend in person, but we are also broadcasting the symposium virtually. 
Location

Marie Hall Building Lecture Hall (Room 101)
3600 N. Garfield
Midland TX



Contact

Dr. David Hopkins
(432) 685-6805
dhopkins@midland.edu

MAP
Apply to MC Now
Thank you for choosing Midland College! If you are here to collect a few credits, take courses to transfer, or here to start a new career, we welcome you.