MC Geology Club Silent Auction Fundraiser Thursday, December 06, 2018
All Day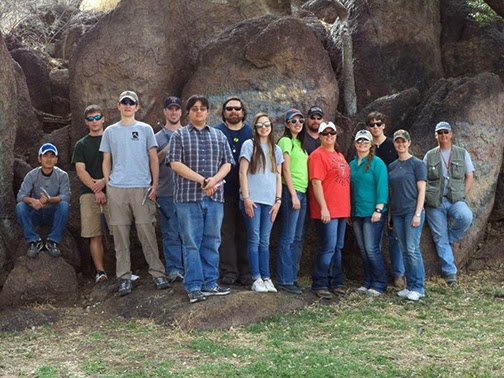 Christmas shopping for a rock hound? Check out these items at the MC GEOLOGY CLUB SILENT AUCTION AND RAFFLE! Proceeds from this fundraiser will contribute to Geology Club activities that expand student opportunities for learning through experience.

Begins: December 3rd  @ 8 AM
Ends: December 11th @ NOON
Auction Items Include:
     Handmade 'Granite' Bench/Table
     Checkerboard
     Fossils (Ammonites, Fish)
     Geodes
     Polished Agate Slabs with Lighted Stands
     Barite Roses
     Gypsum Rose
     Petrified Wood
     Malachite
     Concretions
     ..... AND MORE!!!!
See items in AHSF Hall display. Bid on items in AHSF 147
All auction & raffle items must be picked up within 24 hours of drawing & auction closing. Auction items must be paid for in full at pickup or the item is offered to the next highest bidder
Raffle items:
     1) Polished Amethyst Geode
     2) Petrified Wood Bookends
     3) Amethyst Crystals
Raffle tickets:
     $1 = 5 tickets
     $5 = 7 tickets
     $10 = $15 tickets
     $20 = 30 tickets
See Geology Club members for tickets. or visit AHSF 147
Location

Abell-Hanger Science Faculty Building
MC, Main Campus, 3600 N. Garfield Street
Midland, TX



Contact

Karen Waggoner
(432) 685-5540
kwaggoner@midland.edu

MAP
Apply to MC Now
Thank you for choosing Midland College! If you are here to collect a few credits, take courses to transfer, or here to start a new career, we welcome you.